Because horses are prey animals, they have the ability to sense even the slightest change in their surroundings. These survival instincts are the very reason these majestic animals are the perfect partners for our program, as they are able to help us discover a deeper understanding of who we are as individuals. So what is Equine Assisted Learning exactly? It's an experience based approach to learning about oneself with the horse as our very honest guide. Our program consists of a series of objective based exercises and activities developed by Cartier Farms with the horse at the heart of everything we do.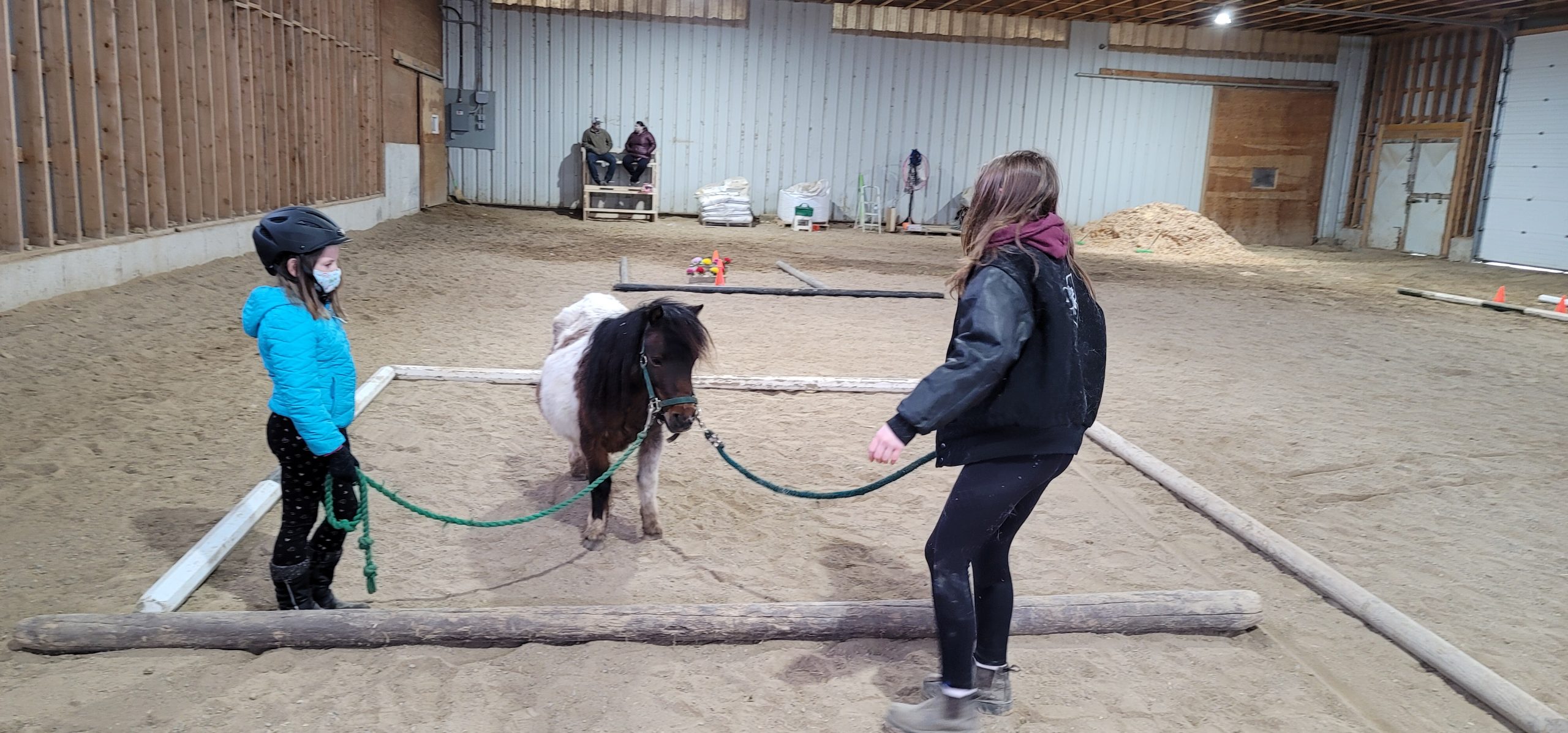 Our facilitators are a team of enthusiastic and dedicated individuals with a variety of knowledge and experience. No matter who you are, or what your goals, we understand and are able to speak your language to provide valuable feedback. We are fortunate to have our facilitators and assistants certified with Dreamwinds. Dreamwinds has partnered with Cartier Farms whose program is second to none in the EAL industry and we are proud to be among their EAL family and Alumni.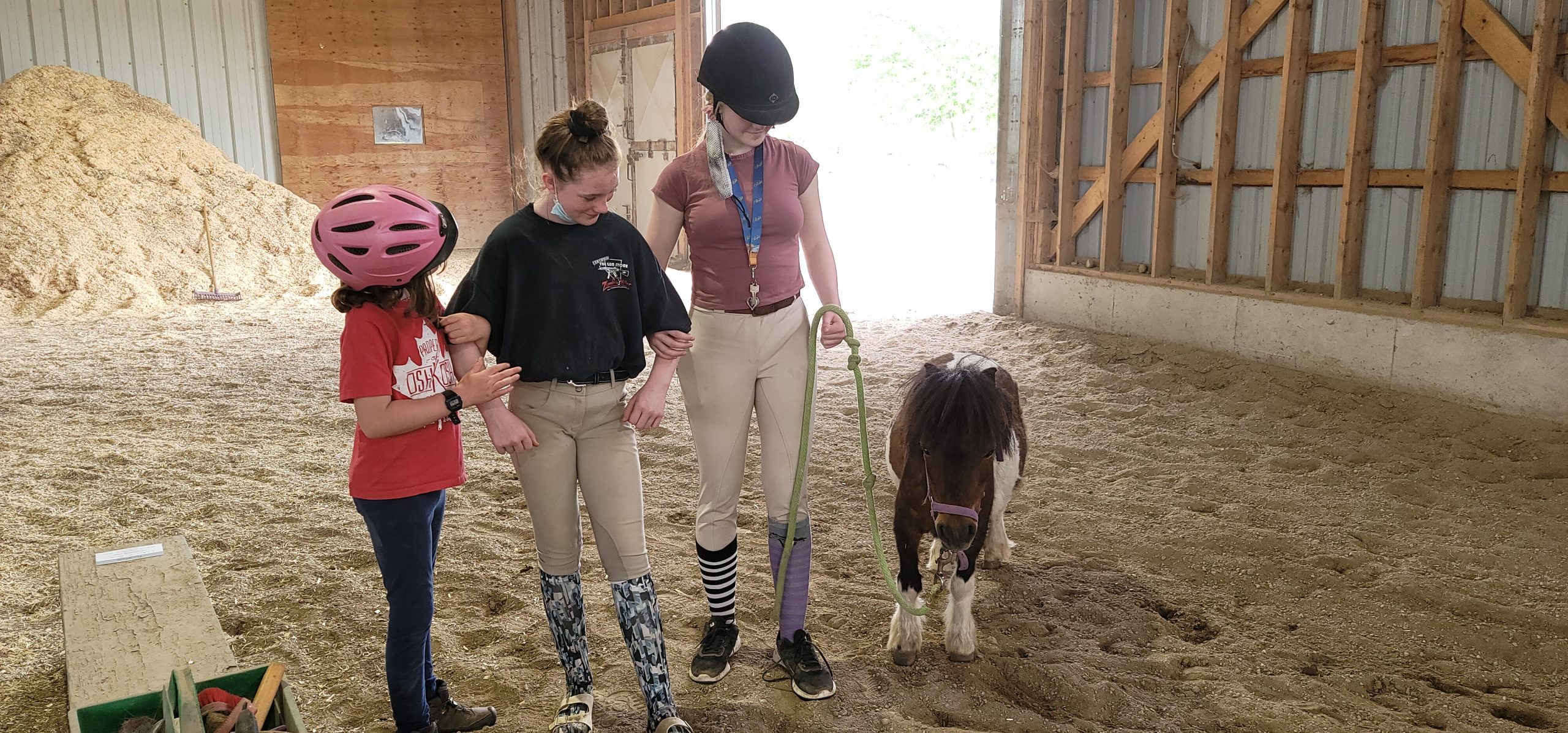 Our Horses
Our Horses have been carefully selected to ensure they are safe and of sound mind and body. Most of our horses are active in other disciplines to ensure they stay in shape physically and mentally both in and out of our EAL program.
Lilith
Meet Lilith. She is a Canadian Sport Horse and has been my best friend and partner since 2011. The soul and inspiration behind Transitions Equine Assisted Learning, she requires a good mix of confidence and gentleness in a leader. Once you earn her trust and respect, she is very eager to please. Communication is key with this mare, and she'll be the first to let you know if you need to refine your style. She loves to help people, and we love seeing her in action.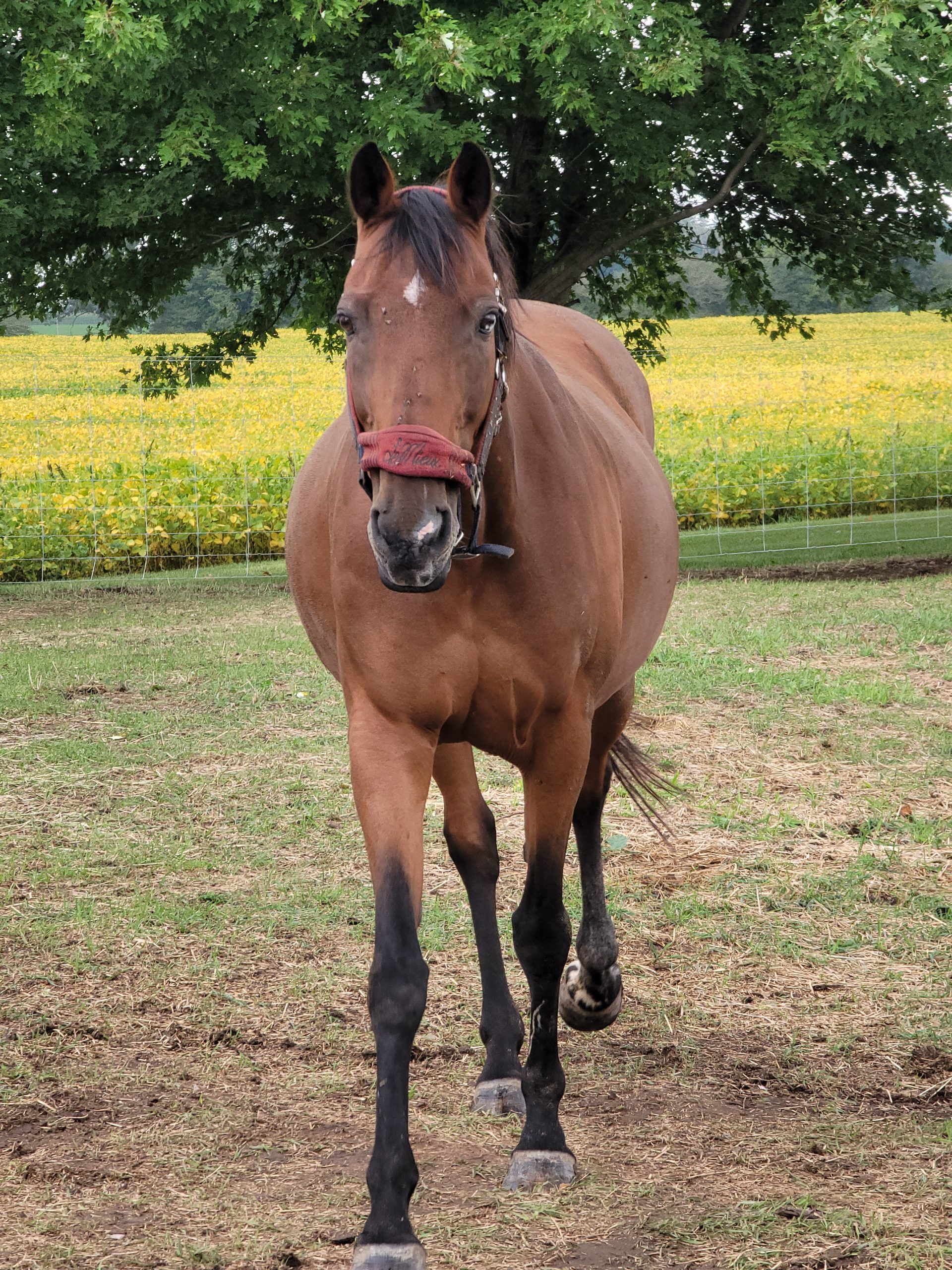 Meadow
Ms Meadow is an 11 year old paint pony that has spent her life as a pleasure horse on the trails of Ontario. She is incredibly sweet and honest and has a new life with us here at Transitions. She is steadily learning how to be a hunter mount for a young rider and reminds us just how incredibly sensitive and versatile horses can be. As an educator, Meadow is sweet, gentle, and kind and gives her all for her students.
Gem
Gem is a 6 year old miniature pony gelding who was raised by a dear friend of Transitions. His playful yet intuitive nature makes him an amazing teacher in the EAL arena for kids and adults alike. Whether you're stuck with an obstacle or perhaps need to rethink your communication or leadership style, Gem is sure to help you figure it out.
Carly
Carly is a 14 year old miniature pony mare, and the mother of our beloved Gem. A true little lady, she demands respect. Carly requires a committed and confident leader to convince her that maybe their way is the best way. Carly is an amazing teacher for confidence and commitment.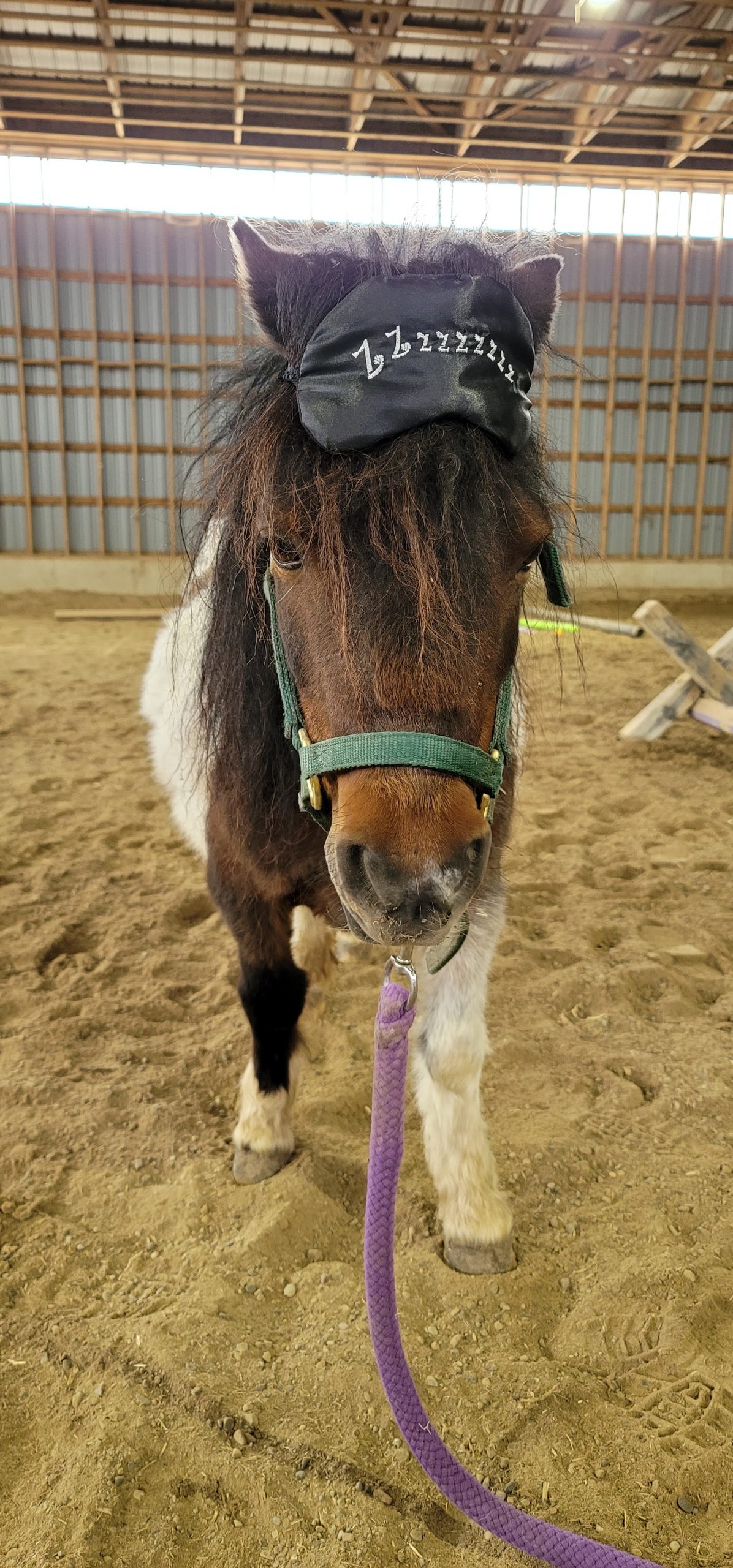 From Individual
Experiences
through Corporate Team Building, our Horses do it all